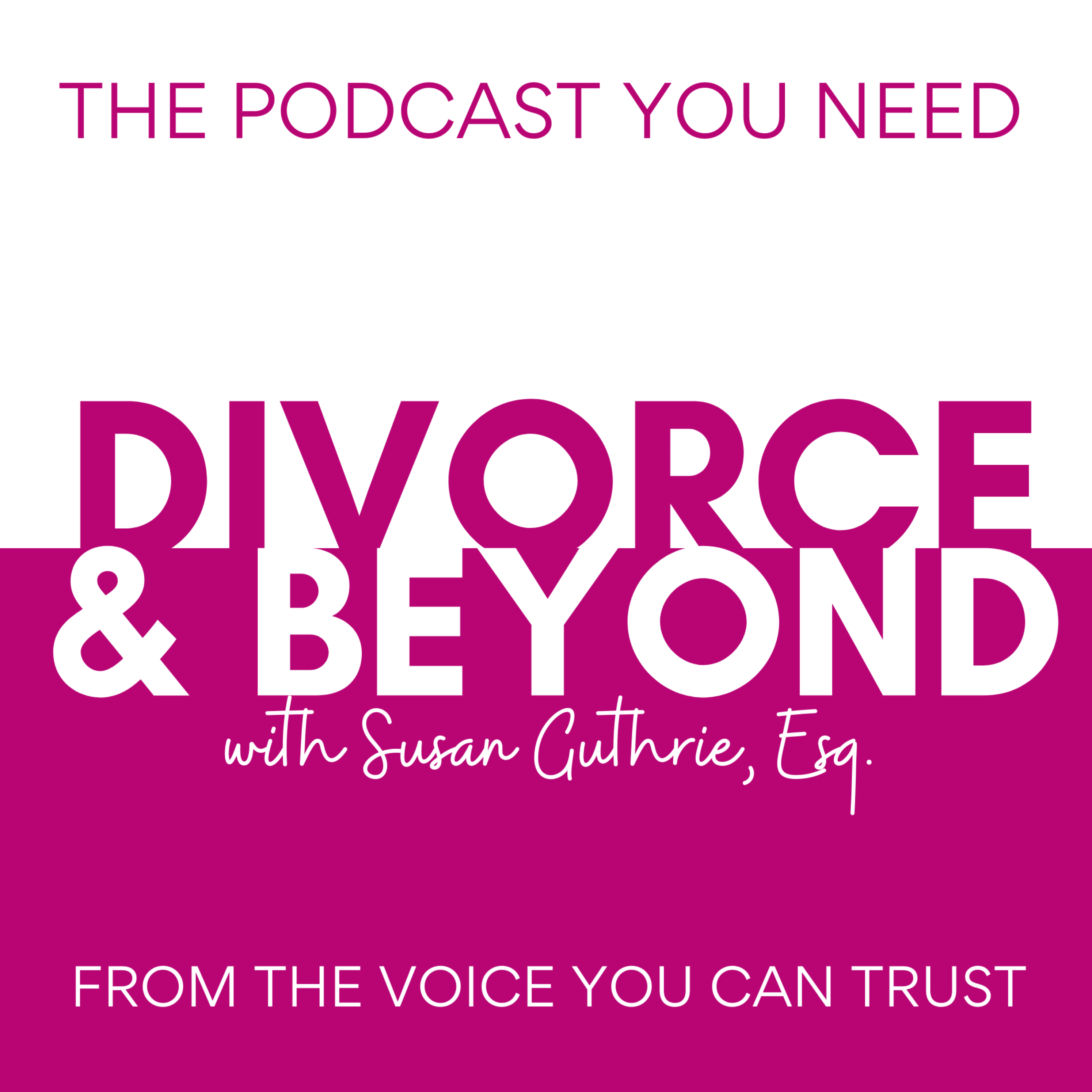 Bonus Minisode: How to Talk to Your Kids About School Shootings with Jenny Stevens, LCPC on Divorce & Beyond
Dec 9th, 2021 by divorceandbeyond
In a very special Bonus Minisode, Susan reached out to friend and colleague, Jenny Stevens, a Licensed Clinical Professional Counselor, who has 20 years of experience working with adolescents and families as a school counselor, for advice on how to talk with your kids about the traumatic and scary ongoing epidemic of school shootings plaguing our country.
As many listeners know, the recent school shooting at Oxford High School in Oxford, Michigan on November 30, 2021, hit especially close to home as it was the school that her niece and nephew recently graduated from and the community where her brother and his family lived and thrived for many years.  The fact it, there have been 222 school shooting so far this year and the threat of an active shooter is one that every child in school in this country faces.  We need to talk with our kids, support them and help them feel safe in this scary world while also dealing with our own feelings of fear and fury that this keeps happening.
As always, when listeners reach out asking for guidance, Susan wants to talk with the people who have the experience and expertise to share their advice so in response to your many questions and comments on the topic, she reached out to Jenny Stevens, who until recently was a school counselor for more than 20 years.  Jenny dropped everything to be here and share her top tips for talking with your kids about school shootings and even breaks it down for our younger children and our pre-teens and teens.  This mini episode is here to help you talk about something that we all wish we didn't have to talk about.
Please listen.
More Information on Our Special Guest, Jenny Stevens:
Jenny Stevens, LCPC (Licensed Clinical Professional Counselor) spent 20 years working with adolescents and families as a school counselor. In 2021, Jenny launched Create Change Consultants to provide counseling for individuals navigating major life events, such as divorce, or those looking to create change within their lives. 
Jenny knows firsthand the challenges of major life changes. From attending nine schools in the span of twelve years, losing her father at the age of nineteen, learning as an adult how to cope with her mother's fading mental health, and going through her own divorce, Jenny has tremendous insight into dramatic change and how to cope. 
As a therapist, Jenny brings a warm, inviting and unique style to interactions with her clients. She cares deeply about helping and supporting her clients to make the changes they have always wanted, but didn't possess the motivation and inspiration needed to do so. In addition to her private practice, Jenny works with Vesta Divorce to provide support through complementary events, education and trainings to those navigating the divorce process, including children.
Reach out to Jenny and contact her through her website:  www.createchangeconsultants.com
Follow Jenny on Instagram:  @createchangeconsultants
Additional Resources:
School Shooting Tracker: Counting school shootings since 2013: https://www.nbcnews.com/news/us-news/school-shooting-tracker-n969951
How to Talk to Kids About School Shootings: https://www.commonsensemedia.org/blog/how-to-talk-to-kids-about-school-shootings
Sandy Hook Promise: https://www.sandyhookpromise.org/
#OxfordStrong: https://www.fox2detroit.com/news/oxford-strong-community-spotlights-resources-to-support-aid-efforts
Please be sure to leave us a review and subscribe to the podcast if you enjoy the show and reach out with your questions and requests:  divorceandbeyondpod@gmail.com
Share
|
Download