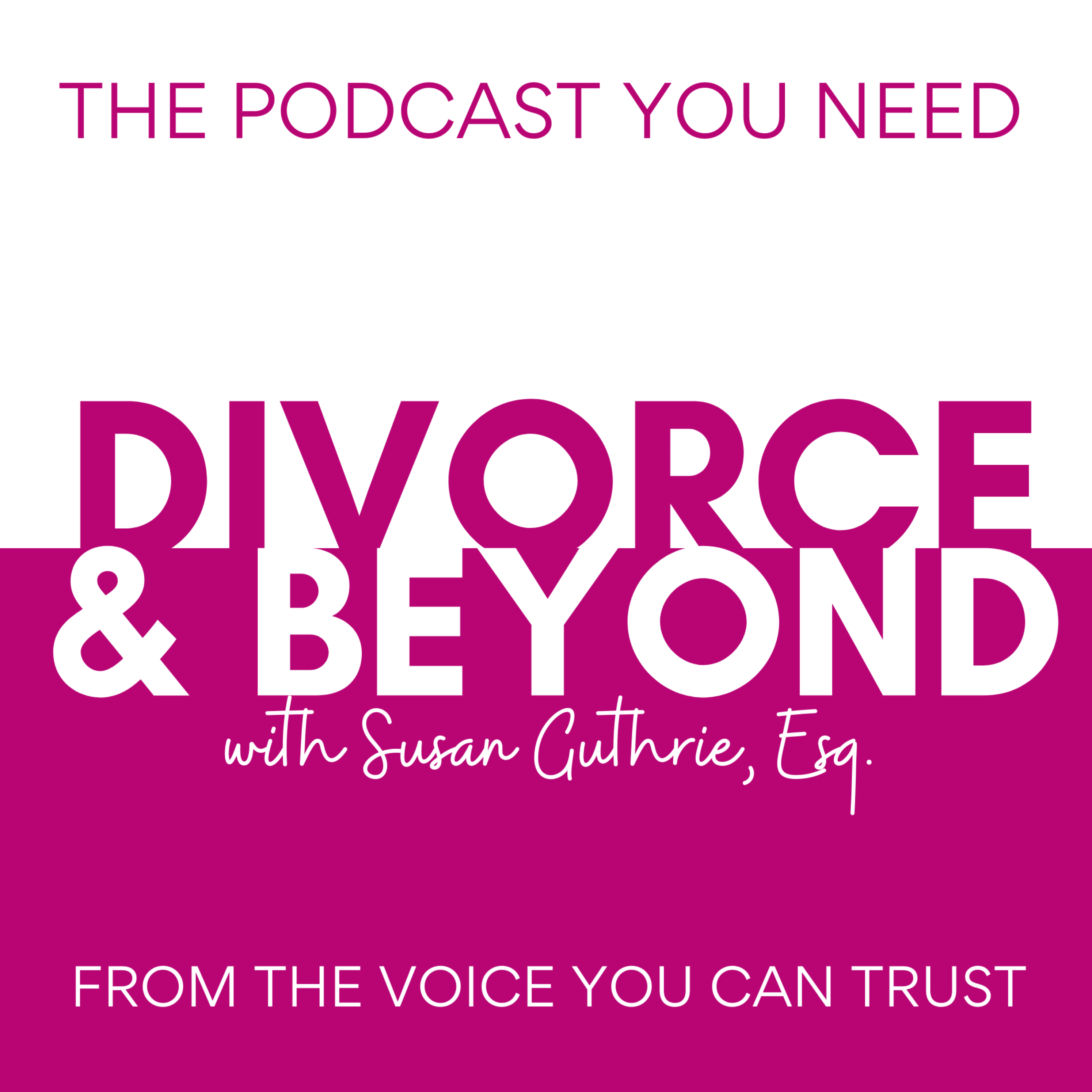 The Divorce and Beyond October Headlines Roundup with Special Guest, Bela Gandhi, America's Favorite Dating Expert #265
Oct 20th, 2022 by divorceandbeyond
Bela Gandhi, America's Favorite Dating Coach, joins Susan this month for a dive into the next installment of our Bonus Divorce & Beyond Headlines Round Up Monthly episode! 
Starting with reported hot new couple, Emily Ratajkowski and Brad Pitt, Susan and Bela touch on all the biggest headlines from the past few weeks including a couple of Real Housewives (aren't there always a couple of Real Housewives?), Brian Austin Green and Vanessa Marcil's IG spat, Sly and Jennifer's reconciliation and of course, the $650 million divorce of Tom Brady and Gisele!
 Susan and Bela share the latest on these cases as well as some insights that might apply to your divorce. Think you have nothing in common with these celebrity divorces?  Think again!  Stars are people too!
In this month's Headline Round-up Susan discusses:
Listen in and you will never look at the Headlines and Divorce the same way again!
Mentioned in this Episode:
*****************************************
More about Bela Gandhi:
Bela Gandhi is the Founder of the Smart Dating Academy. She has an uncanny sixth sense about people, and what they need. Her intuition has been responsible for several marriages (and children)! The Huffington Post and Steve Harvey call her "The Fairy Godmother of Dating!"
Bela has been connecting people all of her life. Prior to founding the Smart Dating Academy, Bela worked for 12 years as a top global executive for Akzo Nobel, a large multinational corporation. Bela has two degrees from The University of Illinois at Urbana-Champaign (Finance & German), and has been happily married for 20 years with 2 children.
You can find out more about Bela, her date coaching services and her FREE GIFT the 7 Clues You are in a Relationship with a Narcissist Quiz at www.smartdatingacademy.com.
Follow Bela on Instagram @smartdatingacademy and be sure to join her on Thursday nights at 7pm ET for her famous Instagram Lives!
Podcast Transcript Available: https://share.descript.com/view/yVErsLd7pka
*****************************************
MEET OUR CREATOR AND HOST:
SUSAN GUTHRIE®, ESQ., the creator and host of The Divorce and Beyond® Podcast, is nationally recognized as one of the top family law and divorce mediation attorneys in the country.  Susan is a member of the Executive Council of the American Bar Association Section of Dispute Resolution and is the Founder of Divorce in a Better Way® which provides a curated selection of resources and information for those facing divorce and other life changes. 
Internationally renowned as one of the leading experts in online mediation, Susan created her Learn to Mediate Online® program and has trained more than 20,000 professionals in how to transition their practice online.  Susan recently partnered with legal and mediation legend, Forrest "Woody" Mosten to create the Mosten Guthrie Academy which provides gold standard, fully online training for mediation and collaborative professionals at all stages of their career.  
******************************************************************************************
Remember to follow Susan Guthrie and THE DIVORCE AND BEYOND PODCAST on social media for updates and inside tips and information:
Susan Guthrie on Facebook @susanguthrieesq
Susan on Instagram @susanguthrieesq
Susan on Twitter @guthrielaw
***********
Finally, we'd really appreciate it if you would  give us a 5 Star Rating and tell us what you like about the show in a review - your feedback really matters to us! 
You can get in touch with Susan at divorceandbeyondpod@gmail.com. 
Don't forget to visit the webpage www.divorceandbeyondpod.com and sign up for the free NEWSLETTER to receive a special welcome video from Susan and more!!
*****************************************************************************
DISCLAIMER:  THE COMMENTARY AND OPINIONS AVAILABLE ON THIS PODCAST ARE FOR INFORMATIONAL AND ENTERTAINMENT PURPOSES ONLY AND NOT FOR THE PURPOSE OF PROVIDING LEGAL ADVICE.  YOU SHOULD CONTACT AN ATTORNEY IN YOUR STATE TO OBTAIN LEGAL ADVICE WITH RESPECT TO ANY PARTICULAR ISSUE OR PROBLEM
Share
|
Download