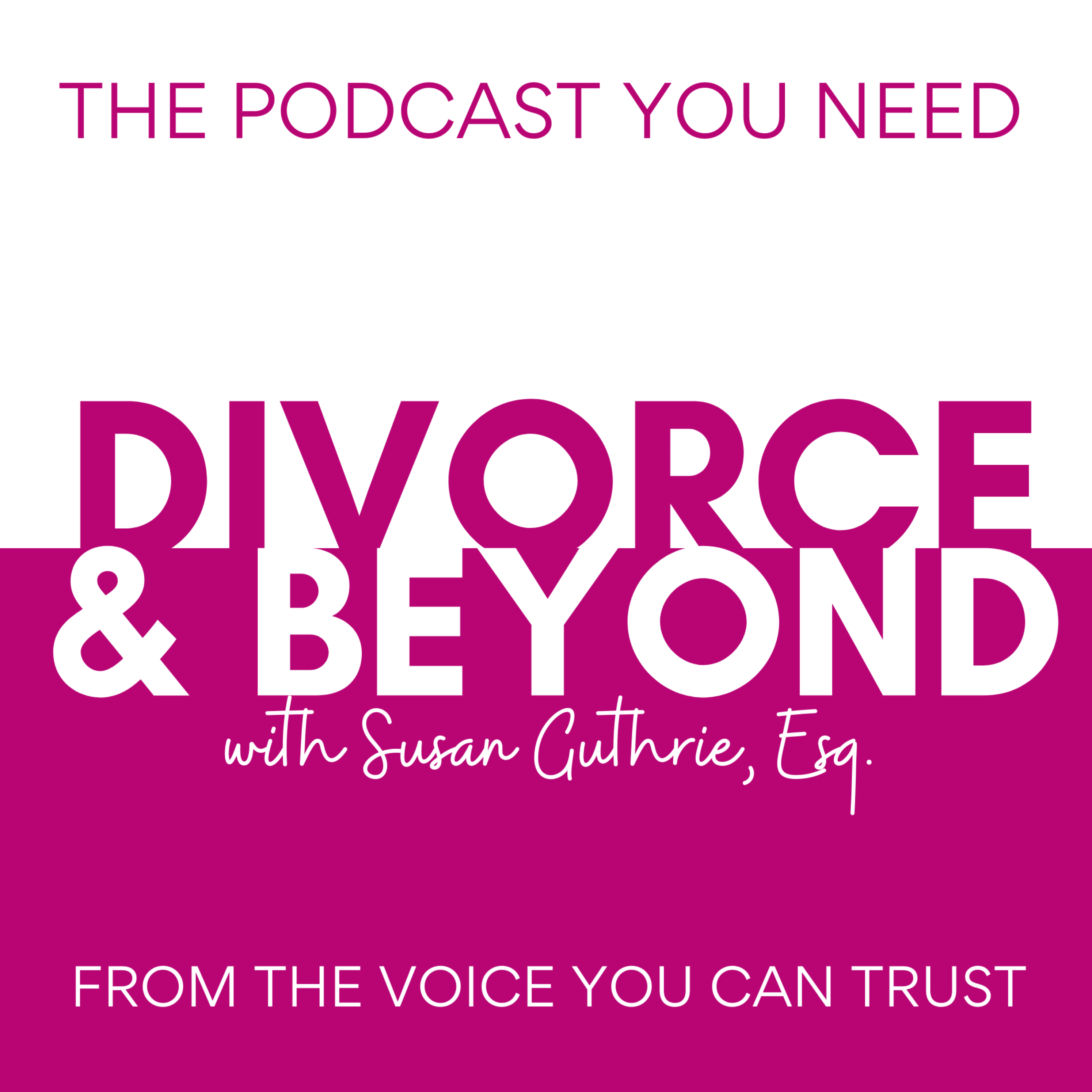 Nationally recognized family law attorney, mediator and award-winning podcaster, Susan Guthrie is at it again! After guiding countless numbers of people through the perilous world of divorce—and speaking to a podcast audience of over 4 million listeners—she's bringing you the "The Divorce & Beyond Podcast" to help you thrive in your life BEYOND divorce!
Episodes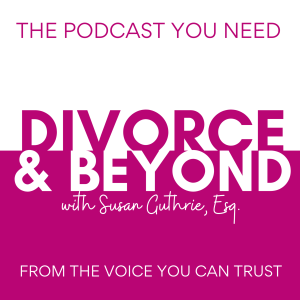 Monday Jun 20, 2022
Monday Jun 20, 2022
This week our Host, Susan Guthrie is joined again by Vassia Sarantopoulou, Counselor - Psychologist, Msc and the creator of AntiLoneliness who returns to the podcast to help us to break out of the trap of perfectionism.
Are you a Perfectionist?  See if this sounds like you:
Perfectionists strain compulsively and unceasingly toward unattainable goals, and measure their self-worth by productivity and accomplishment. Pressuring oneself to achieve unrealistic goals inevitably sets the person up for disappointment. Perfectionists tend to be harsh critics of themselves when they fail to meet their expectations.
Psychologist Vassia Sarantopoulou has a huge following for her site AntiLoneliness because she makes sense!  She has a gift for giving us insights into our behaviors and patterns helps us to see how they are failing us and how we can break free.  This week she tackles Perfectionism (something I might have a slight issue with myself) and this episode will be the beginning of your path to imperfection and FREEDOM!  Be sure to listen!
About this week's special guest:
VASSIA SARANTOPOULOU:
Vassia Sarantopoulou is the Founder, CEO and Head Psychologist of AntiLoneliness, a company offering mental health services in The Netherlands and also worldwide. She is also a Trainer, a Perfectionism Expert and a Mental Health Ambassador, promoting Inner Peace, Mental Strength and Healthy Relationships with others and with our Self. Through AntiLoneliness and her team of psychologists, she offers individual, couples or groups sessions to those who struggle with anxiety, depression, trauma, grief, burnout, loneliness, relationship issues, transition/change, expat life. She is trained in (Group) Schema Therapy and Emotionally Focused Therapy, among other approaches (CBT, ACT, CFT), and she is a member of NIP (Dutch Institute for Psychologists), ICEEFT (International Center of Excellence in Emotionally Focused Therapy) and ISST (International Society of Schema Therapy). She is an advocate of a life without mental health stigma, with an abundance of kindness and with an undying openness to self-awareness and self-growth, and that's what she promotes through her services and online courses, and also through her collaboration with universities, companies and organizations.
Follow Vassia on Social:
LinkedIn: Vassia Sarantopoulou 
Facebook: antilonelinessproject 
Instagram: @antiloneliness
Find our more about Vassia Sarantopolou, her programs, groups and more on the website:  https://www.antiloneliness.com
Email:  info@antiloneliness.com
If you missed Vassia's last episode on Divorce & Beyond you can listen here:  
Loneliness & Divorce: Why Alone and Lonely Aren't the Same Thing with Vassia Sarantopoulou: https://bit.ly/divorceandbeyondloneliness
**********************
MEET OUR CREATOR AND HOST:
SUSAN GUTHRIE®, ESQ., the creator and host of The Divorce and Beyond® Podcast, is nationally recognized as one of the top family law and divorce mediation attorneys in the country.  Susan is a member of the Executive Council of the American Bar Association Section of Dispute Resolution and is the Founder of Divorce in a Better Way® which provides a curated selection of resources and information for those facing divorce and other life changes. 
Internationally renowned as one of the leading experts in online mediation, Susan created her Learn to Mediate Online® program and has trained more than 18,000 professionals in how to transition their practice online.  Susan recently partnered with legal and mediation legend, Forrest "Woody" Mosten to create the Mosten Guthrie Academy which provides gold standard, fully online training for mediation and collaborative professionals at all stages of their career.  
*****************************************************************************
SPONSORSHIP OPPORTUNITIES AVAILABLE!
If you would like to sponsor the show please reach out to us at  divorceandbeyondpod@gmail.com for pricing and details!!!
*********************************************************************
Remember to follow Susan Guthrie and THE DIVORCE AND BEYOND PODCAST on social media for updates and inside tips and information:
Susan Guthrie on Facebook @susanguthrieesq
Susan on Instagram @susanguthrieesq
Susan on Twitter @guthrielaw
If you want to see the video version of the podcast episodes they are available on The Divorce & Beyond YouTube Channel!  Make sure to LIKE and SUBSCRIBE so you don't miss a single episode!
Finally, we'd really appreciate it if you would  give us a 5 Star Rating and tell us what you like about the show in a review - your feedback really matters to us! 
You can get in touch with Susan at divorceandbeyondpod@gmail.com. 
Don't forget to visit the webpage www.divorceandbeyondpod.com and sign up for the free NEWSLETTER to receive a special welcome video from Susan and more!!
*****************************************************************************
DISCLAIMER:  THE COMMENTARY AND OPINIONS AVAILABLE ON THIS PODCAST ARE FOR INFORMATIONAL AND ENTERTAINMENT PURPOSES ONLY AND NOT FOR THE PURPOSE OF PROVIDING LEGAL ADVICE.  YOU SHOULD CONTACT AN ATTORNEY IN YOUR STATE TO OBTAIN LEGAL ADVICE WITH RESPECT TO ANY PARTICULAR ISSUE OR PROBLEM