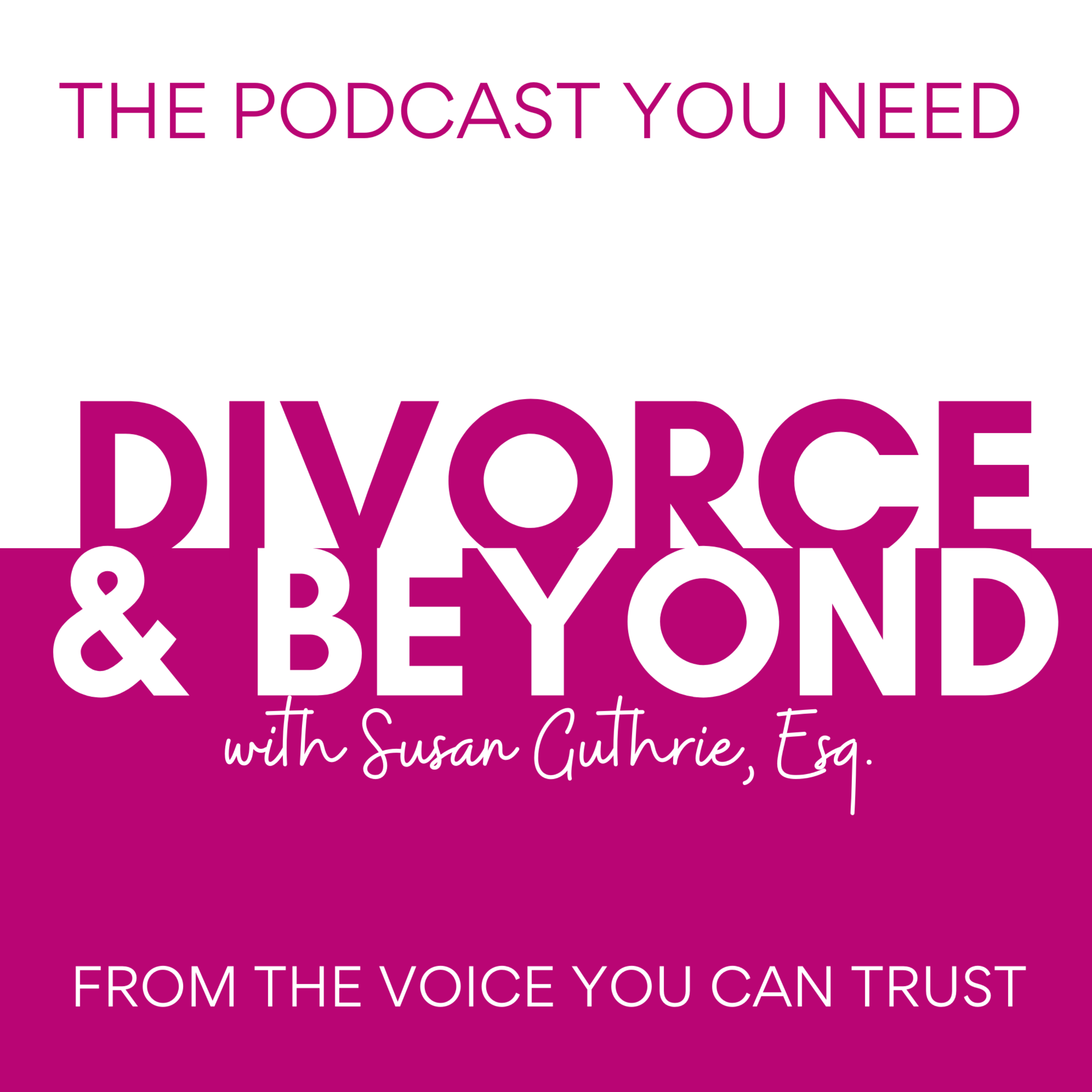 The Divorce & Beyond September Headlines Roundup with Susan Guthrie #260
Sep 21st, 2022 by divorceandbeyond
Ready to dive into the next installment of our Bonus Divorce & Beyond Headlines Round Up Monthly episode? Of course we had to touch on the cheating scandal surrounding Adam Levine that just broke yesterday.  We also share some insights into Valerie Bertinelli's sale of her wedding rings and shoes and the finalization of Dancing with the Stars, Cheryl Burke and Matthew Lawrence's divorce.  The ongoing ugly custody battle between Jesse Williams and his ex rounds out our cases as the battling exes are at it again.  Susan shares the latest on these cases as well as some insights that might apply to your divorce. Think you have nothing in common with these celebrity divorces?  Think again!  Stars are people too!
This month, Host and Leading Divorce Attorney, Susan Guthrie reviews some of the top stories from recent headlines and news about divorce, parenting, relationships, adultery and cheating, post-divorce co-parenting, high-conflict and more and shares some insights and lessons that you can learn from, and use, in your journey though divorce and BEYOND! 
Get a behind the scenes look at some celebrity splits, high profile break ups and the stories behind the headlines from the Voice You Can Trust.
In this month's Headline Round-up Susan discusses:
Listen in and you will never look at the Headlines and Divorce the same way again!
Mentioned in this Episode:
*****************************************
Podcast Transcript Available:  https://share.descript.com/view/lKy0j15kEyr
*****************************************
MEET OUR CREATOR AND HOST:
SUSAN GUTHRIE®, ESQ., the creator and host of The Divorce and Beyond® Podcast, is nationally recognized as one of the top family law and divorce mediation attorneys in the country.  Susan is a member of the Executive Council of the American Bar Association Section of Dispute Resolution and is the Founder of Divorce in a Better Way® which provides a curated selection of resources and information for those facing divorce and other life changes. 
Internationally renowned as one of the leading experts in online mediation, Susan created her Learn to Mediate Online® program and has trained more than 20,000 professionals in how to transition their practice online.  Susan recently partnered with legal and mediation legend, Forrest "Woody" Mosten to create the Mosten Guthrie Academy which provides gold standard, fully online training for mediation and collaborative professionals at all stages of their career.  
******************************************************************************************
Remember to follow Susan Guthrie and THE DIVORCE AND BEYOND PODCAST on social media for updates and inside tips and information:
Susan Guthrie on Facebook @susanguthrieesq
Susan on Instagram @susanguthrieesq
Susan on Twitter @guthrielaw
***********
Finally, we'd really appreciate it if you would  give us a 5 Star Rating and tell us what you like about the show in a review - your feedback really matters to us! 
You can get in touch with Susan at divorceandbeyondpod@gmail.com. 
Don't forget to visit the webpage www.divorceandbeyondpod.com and sign up for the free NEWSLETTER to receive a special welcome video from Susan and more!!
*****************************************************************************
DISCLAIMER:  THE COMMENTARY AND OPINIONS AVAILABLE ON THIS PODCAST ARE FOR INFORMATIONAL AND ENTERTAINMENT PURPOSES ONLY AND NOT FOR THE PURPOSE OF PROVIDING LEGAL ADVICE.  YOU SHOULD CONTACT AN ATTORNEY IN YOUR STATE TO OBTAIN LEGAL ADVICE WITH RESPECT TO ANY PARTICULAR ISSUE OR PROBLEM
Share
|
Download