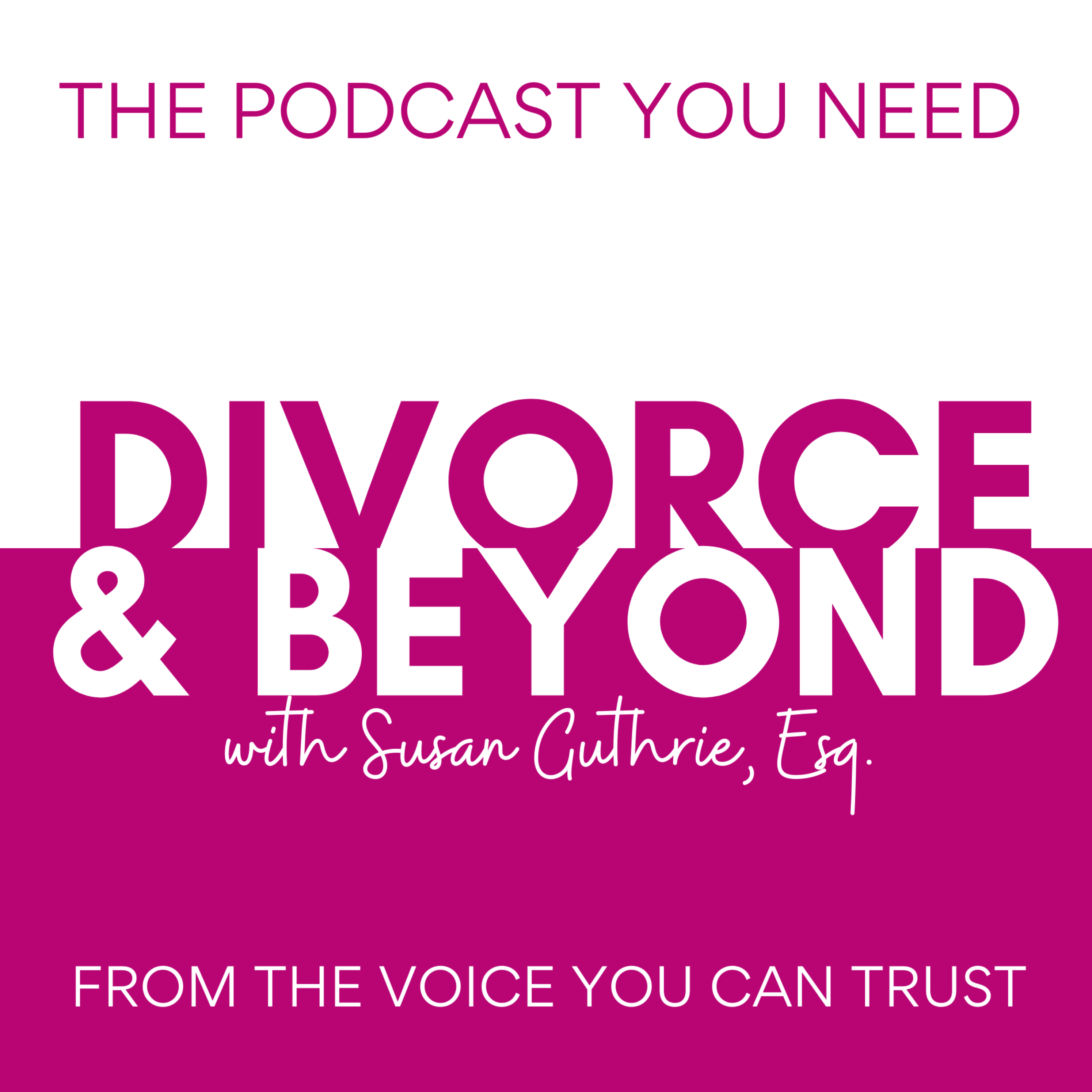 What to Expect When Divorcing a Narcissist: If You Are Aware, Then You Can Prepare with Tracy Malone on Divorce & Beyond #219
Jan 24th, 2022 by divorceandbeyond
This week Host, Susan Guthrie talks with Narcissistic Abuse Expert, Tracy Malone, all about what you absolutely MUST know if you are divorcing a narcissist!
Divorce is hard.  Divorcing a Narcissist?  Well that is a whole different ballgame!  One of the biggest problems for those who are divorcing someone with narcissistic personality disorder (NPD) is that they don't understand what they are dealing with and are therefore, unable to plan and strategize.  In fact, most people divorcing narcissist feel like they are constantly playing defense, trying to catch up and simply treading water in a attempt to survive the constant onslaught of motions, communications and outright lies that seem never-ending.  Tracy Malone is a survivor of narcissistic abuse herself and she joins Susan today to help you to learn all about what to expect in your divorce from a narcissist so that you can be proactive, plan and move your divorce forward.  Tracy recently released her first book, Divorcing Your Narcissist: You Can't Make this Sh** Up, a major collection of facts and examples of what you can expect during your divorce as well as tips and advice for how to handle each and every situation!
Listen in to this episode if you are divorcing a Narcissist and get the facts that give you the ADVANTAGE because as Tracy says, "if you are aware, you can prepare!"
Find out more about Tracy, her book and her coaching at www.tracyamalone.com
More About Tracy:
An expert on destructive relationships, Tracy's Narcissist Abuse Support website offers resources to victims from more than 145 countries. In addition, she is the host of a Facebook group with more than 11,000 members; a YouTube channel that has reached more than 1.3 million survivors; and a Pinterest Narcissist account that has seen more than two million monthly visitors. Visit narcissistabusesupport.com
Get Tracy's book, Divorcing Your Narcissist: You Can't Make this Shit Up here:  https://amzn.to/3GX1gNK
Follow Tracy on Instagram @tracyamalone, Pinterest @tracyamalone and YouTube @tracymalone
*****************************************************************************
MEET OUR CREATOR AND HOST:
SUSAN GUTHRIE®, ESQ., the creator and host of The Divorce and Beyond® Podcast, is nationally recognized as one of the top family law and divorce mediation attorneys in the country.  Susan is a member of the Executive Council of the American Bar Association Section of Dispute Resolution and is the Founder of Divorce in a Better Way® which provides a curated selection of resources and information for those facing divorce and other life changes. 
Internationally renowned as one of the leading experts in online mediation, Susan created her Learn to Mediate Online® program and has trained more than 20,000 professionals in how to transition their practice online.  Susan recently partnered with legal and mediation legend, Forrest "Woody" Mosten to create the Mosten Guthrie Academy which provides gold standard, fully online training for mediation and collaborative professionals at all stages of their career.  
*********************************************
Remember to follow Susan Guthrie and THE DIVORCE AND BEYOND PODCAST on social media for updates and inside tips and information:
Susan Guthrie on Facebook @susanguthrieesq
Susan on Instagram @susanguthrieesq @divorceandbeyond
Susan on Twitter @guthrielaw
If you want to see the video version of the podcast episodes they are available on The Divorce & Beyond YouTube Channel!  Make sure to LIKE and SUBSCRIBE so you don't miss a single episode!
Finally, we'd really appreciate it if you would  give us a 5 Star Rating and tell us what you like about the show in a review - your feedback really matters to us! 
You can get in touch with Susan at divorceandbeyondpod@gmail.com. 
Don't forget to visit the webpage www.divorceandbeyondpod.com and sign up for the free NEWSLETTER to receive a special welcome video from Susan and more!!
********************************************************************
SPONSORSHIP OPPORTUNITIES AVAILABLE!
If you would like to sponsor the show please reach out to us at  divorceandbeyondpod@gmail.com for pricing and details!!!
*********************************************************************
DISCLAIMER:  THE COMMENTARY AND OPINIONS AVAILABLE ON THIS PODCAST ARE FOR INFORMATIONAL AND ENTERTAINMENT PURPOSES ONLY AND NOT FOR THE PURPOSE OF PROVIDING LEGAL ADVICE.  YOU SHOULD CONTACT AN ATTORNEY IN YOUR STATE TO OBTAIN LEGAL ADVICE WITH RESPECT TO ANY PARTICULAR ISSUE OR PROBLEM
Share
|
Download