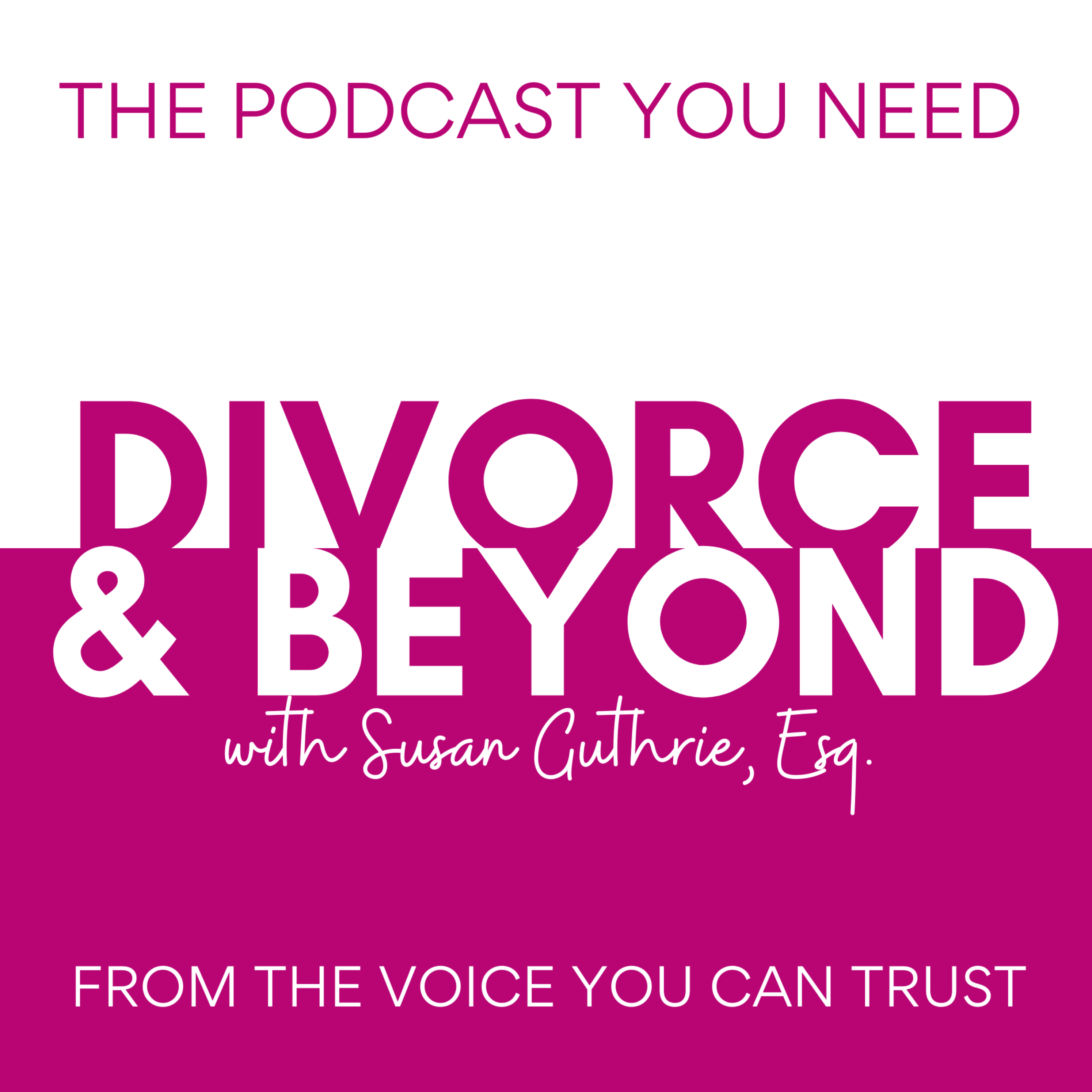 Yes, You CAN Mediate a High Conflict Divorce with Bill Eddy on The Divorce & Beyond Podcast with Susan Guthrie, Esq. #185
Jun 21st, 2021 by divorceandbeyond
In this very special episode, Susan Guthrie speaks with the leading high conflict divorce expert in the world, Attorney, Mediator and Therapist, Bill Eddy, who shares tips and insights from his new book, Mediating High Conflict Disputes, which flips the long held belief that you have to litigate these cases on it's head!
For years it has been the industry belief that divorces involving one or more high conflict people cannot be mediated and that litigation is the only way forward.  In fact, Bill Eddy, the world's leading expert on high conflict divorce, thought this was true himself but after 40 years as a therapist, attorney and mediator he now knows better.  Bill has determined that high conflict divorces CAN be mediated moreover, they SHOULD be mediated rather than litigated.
In his latest book, Mediating High Conflict Disputes, Bill sets out his revolutionary methods for mediating with high conflict parties in a book that will help both mediation professionals as well as those facing the divorce process.  Bill's effective method for mediating high conflict disputes involves flipping some long-standing mediation norms upside down but his methods work and are a lifeline for those who want to end the ongoing conflict cycle of a high conflict litigated divorce.
This episode will change the way you approach high conflict divorce forever!  Be sure to listen today!
Get your copy of "Mediating High Conflict Disputes" here: https://amzn.to/3gF4nPF
More about this week's very special guest: 
Bill Eddy, LCSW, Esq.
Co-Founder | Chief Innovation Officer
San Diego, California
Bill Eddy is a lawyer, therapist, mediator, best-selling author, co-founder, and Chief Innovation Officer of the High Conflict Institute. He pioneered the High Conflict Personality Theory (HCP Theory) and has become an international expert on managing disputes involving high conflict personalities and personality disorders. He provides training to lawyers, judges, mediators, managers, human resource professionals, businesspersons, healthcare administrators, college administrators, homeowners' association managers, ombudspersons, law enforcement, therapists and others. He has been a speaker and trainer in over 30 U.S. states and 10 countries.
Visit the High Conflict Institute to find out more about Bill, the Institute's wealth of resources for managing high conflict relationships and more of Bill's books!  https://www.highconflictinstitute.com/
Listen to Bill's other episode, "Get Ready to BIFF Your High Conflict Co-Parent" on Divorce & Beyond here:  https://www.podbean.com/media/share/pb-q3hpd-f87a79
**********************
SUSAN GUTHRIE, ESQ., the creator and host of The Divorce and Beyond Podcast, is nationally recognized as one of the top family law and divorce mediation attorneys in the country.  She is one of the Co-Chair's of the American Bar Association's DR Section Mediation Committee and is the Founder of Divorce in a Better Way which provides a curated selection of resources and information for those facing divorce and other life changes.  Susan has created a website of curated resources for those facing divorce.  Find out more at www.divorceinabetterway.com.
*****************************************************************************
CHECK OUT THE NEW RESOURCE PAGE ON THE WEBSITE WITH DIVORCE & BEYOND RECOMMENDED READING!  
Remember, knowledge is power and we have the books that will help educate you and support you in all areas of divorce including finance, parenting, healing, conflict resolution and MORE!  Check it out now on the website:  www.divorceandbeyondpod.com/beyond-reading
***************************************
JOIN US IN THE DIVORCE & BEYOND MEMBERS ONLY COMMUNITY!
D & B Members Only will receive a number of benefits including:
Ad and Interruption Free Podcast Archive
BONUS Members Only Podcast Episodes monthly
Downloadable Worksheets, Spreadsheets and Other Forms 
Access to the "Ask Susan Anything" Forum where you can ask your questions and learn from the answers to others.
*****************************************************************************
SPONSORSHIP OPPORTUNITIES AVAILABLE!
If you would like to sponsor the show please reach out to us at  divorceandbeyondpod@gmail.com for pricing and details!!!
*********************************************************************
Remember to follow Susan Guthrie and THE DIVORCE AND BEYOND PODCAST on social media for updates and inside tips and information:
Susan Guthrie on Facebook @susanguthrieesq
Susan on Instagram @susanguthrieesq
Susan on Twitter @guthrielaw
Divorce & Beyond Podcast on Instagram @divorceandbeyond
Divorce & Beyond Podcast on Twitter @DivorceBeyond
If you want to see the video version of the podcast episodes they are available on The Divorce & Beyond YouTube Channel!  Make sure to LIKE and SUBSCRIBE so you don't miss a single episode!
Finally, we'd really appreciate it if you would  give us a 5 Star Rating and tell us what you like about the show in a review - your feedback really matters to us! 
You can get in touch with Susan at divorceandbeyondpod@gmail.com. 
Don't forget to visit the webpage www.divorceandbeyondpod.com and sign up for the free NEWSLETTER to receive a special welcome video from Susan and more!!
*****************************************************************************
DISCLAIMER:  THE COMMENTARY AND OPINIONS AVAILABLE ON THIS PODCAST ARE FOR INFORMATIONAL AND ENTERTAINMENT PURPOSES ONLY AND NOT FOR THE PURPOSE OF PROVIDING LEGAL ADVICE.  YOU SHOULD CONTACT AN ATTORNEY IN YOUR STATE TO OBTAIN LEGAL ADVICE WITH RESPECT TO ANY PARTICULAR ISSUE OR PROBLEM
Share
|
Download