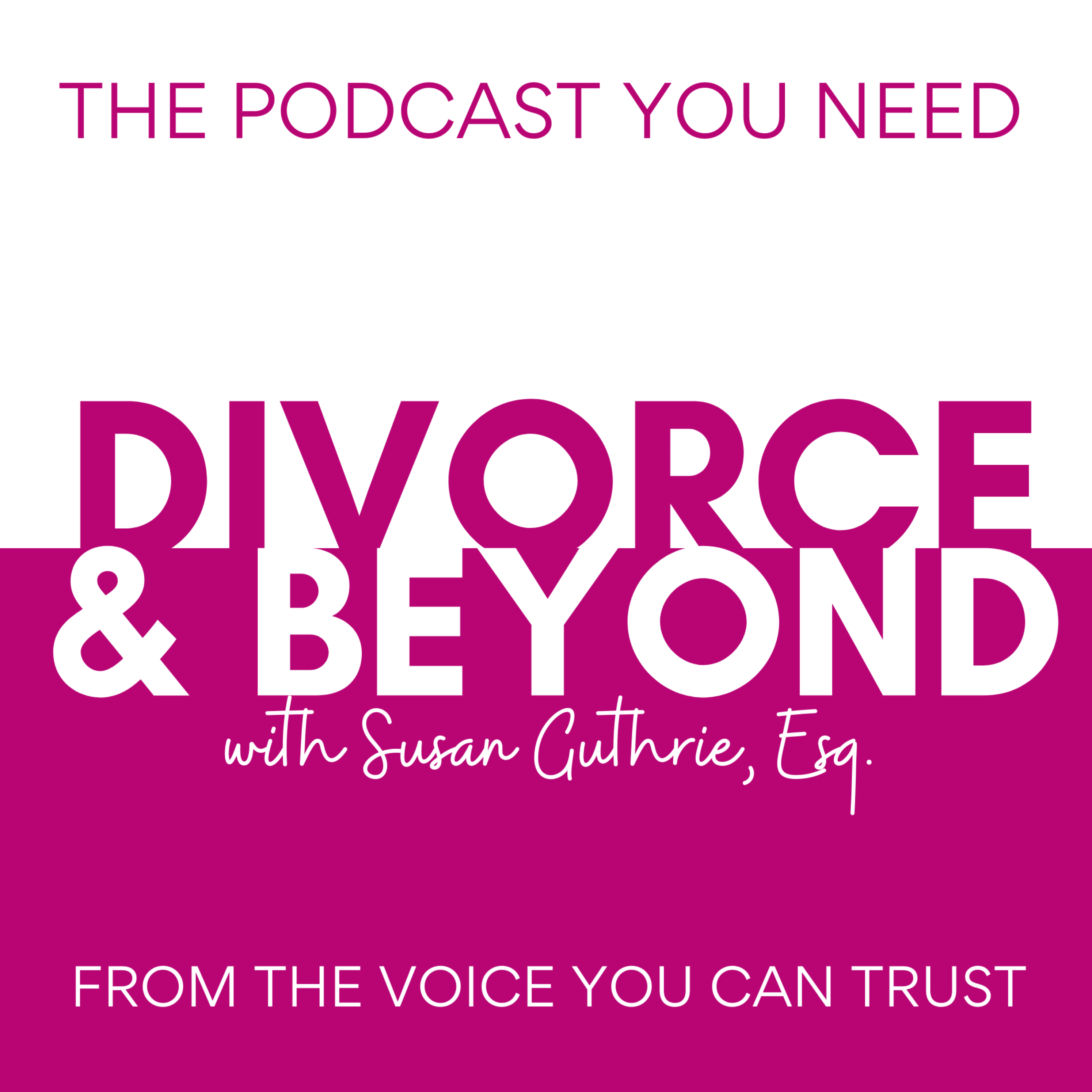 Singing "Single Bells" This Holiday? Surviving the Solitary Season with Special Guest, Jenny Stevens on Divorce & Beyond #213
Dec 20th, 2021 by divorceandbeyond
In a special ad and interruption free Holiday Episode, Susan Guthrie is joined by therapist, Jenny Stevens of Create Change Consultants, to share tips on making your holiday season bright even is you are solo!
If you are singing "Single Bells" this holiday season or just need some tips to take better care of yourself during what can be a stressful time (yes, the holidays can be stressful!) then this is the episode for you.  There are so many challenges during the holidays, some external such as family and work, but so many that are internal as well.  Jenny Stevens, founder of Create Change Consultants, is here to help you with all these challenges so that your holidays will be the best they can be.
We left out all the ads and interruptions so that you can enjoy this episode as our holiday gift to you!
xoxo,
Susan
Here's another gift from our friends at Jackie Pilossoph's Divorced Girl Smiling, the Holiday Music Playlist curated by Kristine Binder!  Find it here: https://open.spotify.com/user/axoeklhv0rn7sdc7054zkrp2v/playlist/3ao0WLU6WiEPTua4FdKf4G?si=EVGnKp-qS_-SoATfuQi28g 
Listen to Jackie's episode on Divorce & Beyond "The Top 8 Reasons Your Ex is Being a Jerk and What You Can Do About It":  https://divorceandbeyond.podbean.com/e/the-top-8-reasons-why-your-ex-is-being-a-jerk-and-what-to-do-about-it-with-divorced-girl-smiling-jackie-pilossoph-195/
*********************************************************************************************
More Information on Our Special Guest, Jenny Stevens:
Jenny Stevens, LCPC (Licensed Clinical Professional Counselor) spent 20 years working with adolescents and families as a school counselor. In 2021, Jenny launched Create Change Consultants to provide counseling for individuals navigating major life events, such as divorce, or those looking to create change within their lives. 
Jenny knows firsthand the challenges of major life changes. From attending nine schools in the span of twelve years, losing her father at the age of nineteen, learning as an adult how to cope with her mother's fading mental health, and going through her own divorce, Jenny has tremendous insight into dramatic change and how to cope. 
As a therapist, Jenny brings a warm, inviting and unique style to interactions with her clients. She cares deeply about helping and supporting her clients to make the changes they have always wanted, but didn't possess the motivation and inspiration needed to do so. In addition to her private practice, Jenny works with Vesta Divorce to provide support through complementary events, education and trainings to those navigating the divorce process, including children.
Reach out to Jenny and contact her through her website:  www.createchangeconsultants.com
Follow Jenny on Instagram:  @createchangeconsultants
************************************************************************************
MEET OUR CREATOR AND HOST:
SUSAN GUTHRIE®, ESQ., the creator and host of The Divorce and Beyond® Podcast, is nationally recognized as one of the top family law and divorce mediation attorneys in the country.  Susan is a member of the Executive Council of the American Bar Association Section of Dispute Resolution and is the Founder of Divorce in a Better Way® which provides a curated selection of resources and information for those facing divorce and other life changes. 
Internationally renowned as one of the leading experts in online mediation, Susan created her Learn to Mediate Online® program and has trained more than 18,000 professionals in how to transition their practice online.  Susan recently partnered with legal and mediation legend, Forrest "Woody" Mosten to create the Mosten Guthrie Academy which provides gold standard, fully online training for mediation and collaborative professionals at all stages of their career.  
*****************************************************************************
SPONSORSHIP OPPORTUNITIES AVAILABLE!
If you would like to sponsor the show please reach out to us at  divorceandbeyondpod@gmail.com for pricing and details!!!
*********************************************************************
Remember to follow Susan Guthrie and THE DIVORCE AND BEYOND PODCAST on social media for updates and inside tips and information:
Susan Guthrie on Facebook @susanguthrieesq
Susan on Instagram @susanguthrieesq
Susan on Twitter @guthrielaw
If you want to see the video version of the podcast episodes they are available on The Divorce & Beyond YouTube Channel!  Make sure to LIKE and SUBSCRIBE so you don't miss a single episode!
Finally, we'd really appreciate it if you would  give us a 5 Star Rating and tell us what you like about the show in a review - your feedback really matters to us! 
You can get in touch with Susan at divorceandbeyondpod@gmail.com. 
Don't forget to visit the webpage www.divorceandbeyondpod.com and sign up for the free NEWSLETTER to receive a special welcome video from Susan and more!!
*****************************************************************************
DISCLAIMER:  THE COMMENTARY AND OPINIONS AVAILABLE ON THIS PODCAST ARE FOR INFORMATIONAL AND ENTERTAINMENT PURPOSES ONLY AND NOT FOR THE PURPOSE OF PROVIDING LEGAL ADVICE.  YOU SHOULD CONTACT AN ATTORNEY IN YOUR STATE TO OBTAIN LEGAL ADVICE WITH RESPECT TO ANY PARTICULAR ISSUE OR PROBLEM
Share
|
Download